Make Cleo part of the family
Cleo gives working parents personalized guidance from pregnancy to parenting children up to age 12 with mental health support, career coaching, parenting advice, and family health navigation. You'll work one-on-one with your own Cleo Guide, a trained and certified expert whose personalized support makes life's major moments easier. Cleo is brought to you by Salesforce.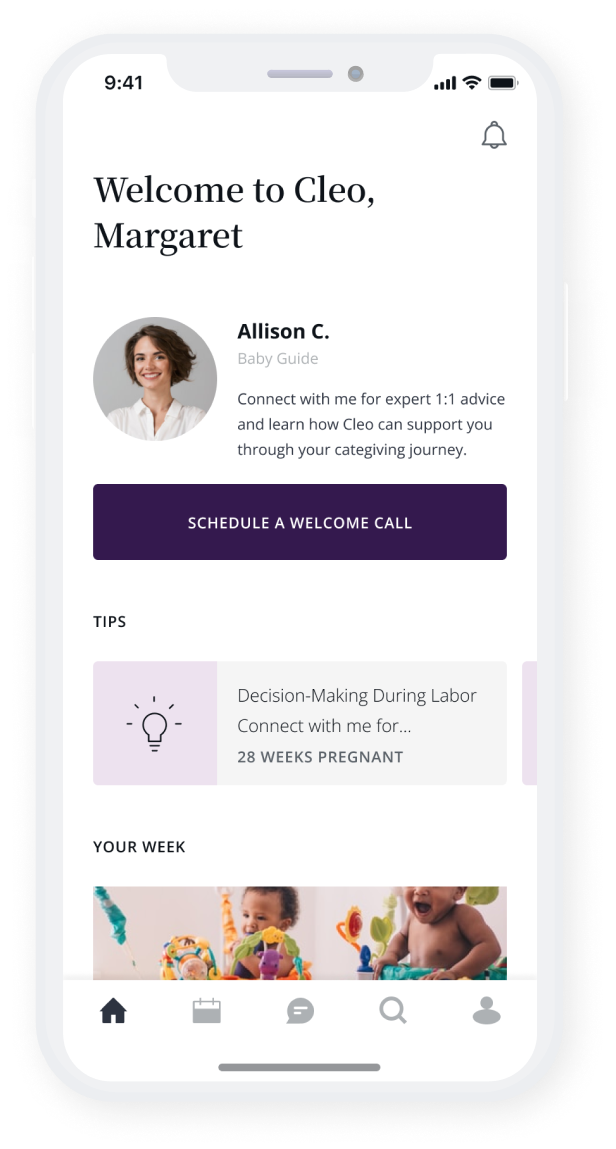 One-on-one expert support
Each family is paired with a dedicated Cleo Guide—certified health, parenting, and career experts. Available through messaging, phone, and video, your Guide is there to support your unique needs with your parenting goals, career demands, and personal values in mind.
Evidence-based research
Cleo's content library is available at your fingertips to give you the research-backed advice you need. From on-demand webinars and curated content to personalized care plans and more, you'll find answers to your parenting questions.
A community of parents
In addition to connecting you with experts, Cleo offers virtual events and support groups to find community with working parents going through similar challenges including fertility treatments, parenting children with specialized health needs, and life as a new parent.
Eligible Salesforce employees have access to Cleo at no cost.
Cleo is offered to working parents and their partners through employers for free. From the moment you find out you're expecting through bringing your newborn home, to raising toddlers and navigating those critical teenage years.We support birthing parents, partners, adoptive parents, surrogate parents, foster parents, same-sex parents, and single parents. To find out if you're eligible, download the Cleo app and enroll with your work email address.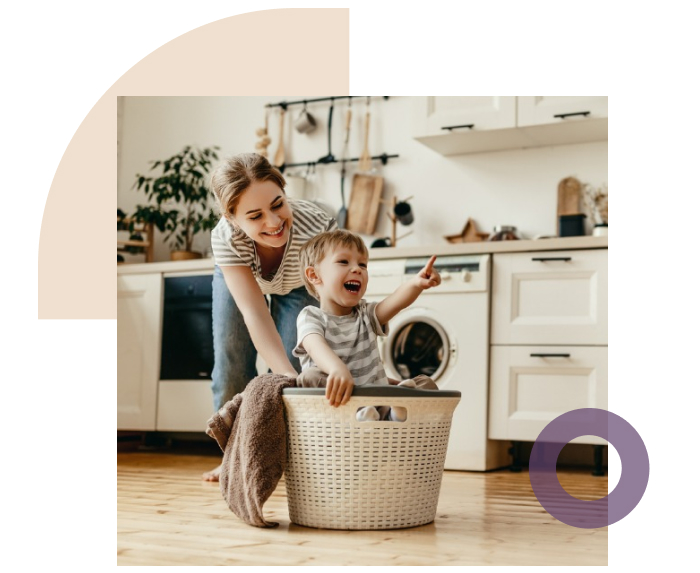 Chat with your guide
Cleo Guides are here to answer all your questions, big and small -"Should I be worried?" "How can we play as a family?" Send a message or schedule a call when it's convenient for you. Share photos with your Guide and invite a partner to get answers to your questions as a family.
Discover the content you need
With Cleo's Discover tool, you can easily find the content that's relevant to your family. Get answers to your questions, find resources, or learn more about topics like childcare, development, career, sleep, family dynamics, feeding, and more.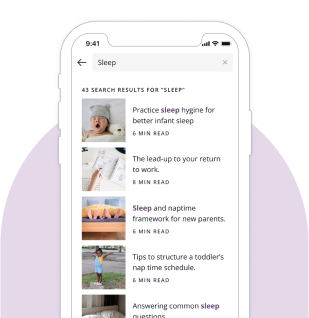 Personalized tips
Cleo is tailored to your needs. Based on where you are in your parenting journey—whether you're 6 weeks pregnant or chasing after a 6 year old — get personalized advice like questions to ask your physician, expected developmental milestones, or tips for how to practice self-care as a parent.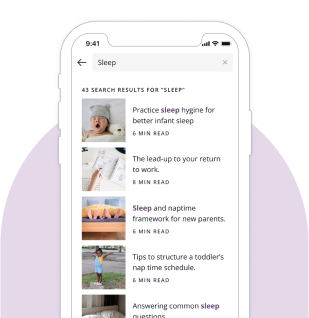 MEMBER QUOTE
Just like our neighbors, you feel like our chosen family. The support of Cleo and you as our Guide has been amazing and you know I just love all the tips and content. We are thrilled to continue over and switch to Cleo Kids. My partner and I are literally in tears. The best gift!
Salesforce parent
MEMBER QUOTE
Thanks for all the help you gave us this year! You made my journey as a a new mum SO much easier and enjoyable!
Salesforce parent
MEMBER QUOTE
I'm really glad that I decided to look into Cleo. There are so many benefits with Salesforce that it can be overwhelming. I'm so thankful to have someone in my corner."
Salesforce parent
Frequently Asked Questions
What is Cleo?
Cleo is a family benefit offered to parents through their employer. Through one-on-one guidance, personalized content, and an intuitive app, Cleo brings working families the support they need from family planning and mental health support to figuring out childcare for your family and beyond.
Who is Cleo for?
Cleo is for working parents and aspiring parents of all types and backgrounds. We support people just starting to think about starting a family, including those navigating adoption or surrogacy, all the way through parents with children up to age 18. We offer inclusive care to all families, no matter how they came to be.
How will Cleo support my family?
Cleo matches every new member with a personalized Cleo Guide, a professional in their field, who is their personal support throughout the parenting journey. Cleo Guides have backgrounds across the spectrum from lactation consultants and sleep coaches to childcare development and education specialists, career coaches, and more. Cleo also offers content, live expert sessions, webinars, Q&As, community groups, and more.
Does Cleo replace my OB/GYN or midwife?
We don't replace your clinical care; instead we complement it. Cleo helps you navigate to the best providers, understand what to expect at appointments, answer questions in between visits, and learn how to advocate for yourself and your family.
Who is my Cleo Guide and what do they do?
Cleo Guides are parenting, wellness, and career experts. They are trained to support Cleo families and all have certifications, degrees, and specialties beyond their Cleo training. Guides range in expertise from birth and postpartum doulas and International Board Certified Lactation Consultants to educators and social workers. New members are paired with a Guide as soon as they are enrolled within the app.